Snorkeling in Paradise
If you enjoy snorkeling and are looking for the best soft corals in the world, then Paradise Taveuni is your destination. Not only does Paradise offer more snorkeling sites than anywhere in Fiji, but it is also home to one of the top 5 soft coral dive sites in the world – the Legendary Rainbow Reef. The Somosomo Strait (Fijian for 'good water') has strong tidal currents, which provide a constant flow of nutrients, idyllic for soft coral growth and diverse fish life. Our friendly Pro Dive Taveuni Team will assist you in choosing snorkeling gear and point you in the right direction for an exciting adventure within the crystal clear waters of Paradise. House Guests are offered complimentary use of mask, snorkel and fins.
The Guided Snorkeling Safari is a complementary activity for our in-house guests and an ideal way to experience the underwater world with our guides offering local knowledge and helpful hints.
Snorkeling from the boat is a fun way to discover the nearby pristine Vuna Reef and the legendary Rainbow Reef.
Night Snorkeling is an experience not to be missed! Discover the underwater world as the day fish prepare for sleep and nocturnal fish arise. Perhaps you'll encounter a school of Flashlight Fish – turn off your torch and enjoy nature's light show around you! You'll experience the night snorkeling trip directly off the Paradise Marina.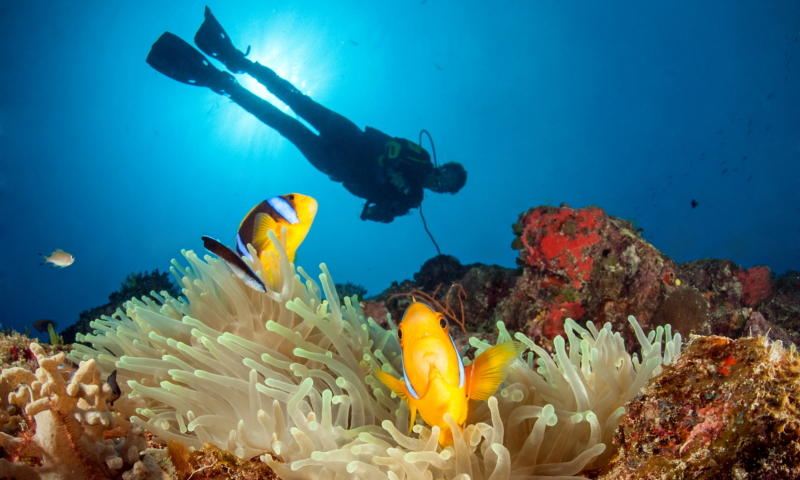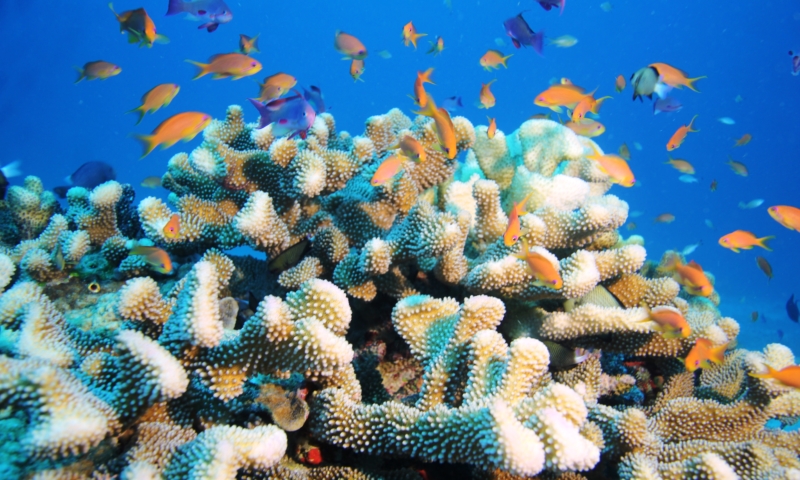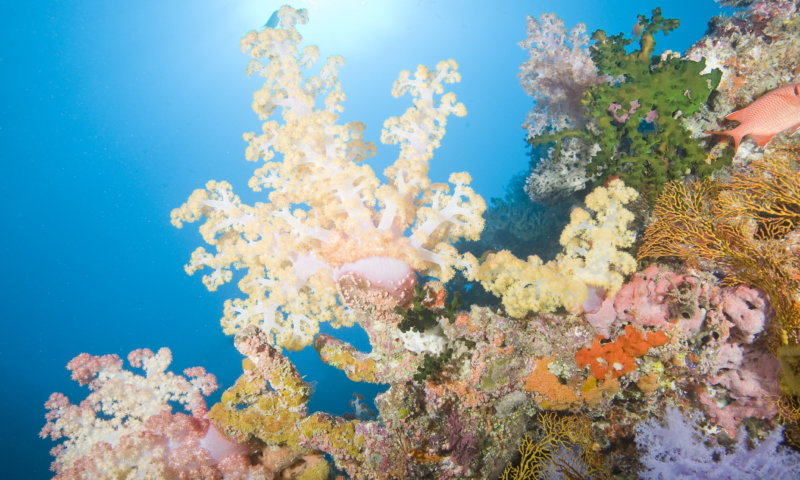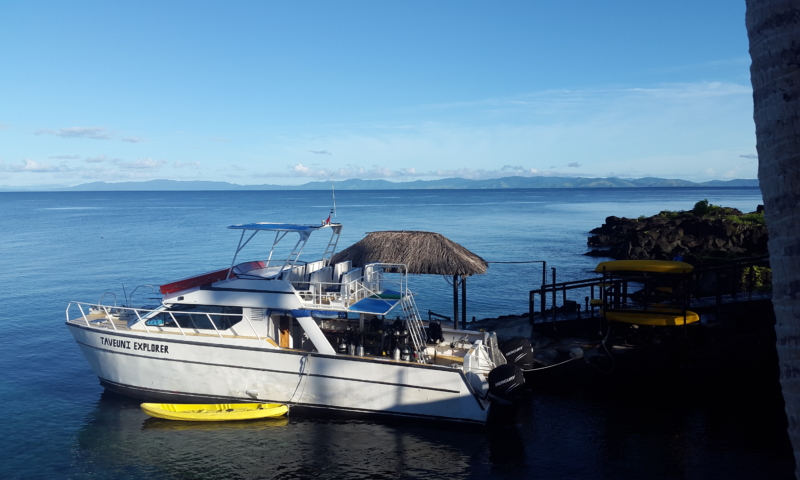 Quick Facts about Paradise Taveuni as a Snorkeling Destination
Paradise Taveuni offers over 20 different snorkeling sites on both Vuna Reef, Rainbow Reef and directly in front of the resort. We are discovering more all the time. You won't snorkel the same site twice – unless you want to.
Our Dive Team only work with small groups providing dedicated and exclusive snorkeling to our Guests.
Paradise Taveuni offers spectacular shore snorkeling and you are guaranteed to see resident moray eels, blue ribbon eels, lion fish, anemone fish, soft corals and a multitude of other tropical reef fish right off our Oceanfront.
"This was my first snorkelling experience and I was a little nervous. But the Dive Team made it very easy to overcome my fears. Charlie was so wonderful helping me in the water. Paradise is very lucky to have such a great Team. I will never forget this trip. Terri & Allan thank you for a very memorable vacation I will never forget. VINAKA! VINAKA! VINAKA!" Una Janacre, Canada