ONE RESORT
ONE IMPORTANT WORD.

HOSPITALITY.
Taveuni is 'The Soft Coral Capital of the World' and Paradise is in the heart of it. Paradise Dive is owned and operated by Paradise Taveuni and is located on site within the Resort grounds. Paradise owner, Allan Gortan, is one of our Resort Dive Instructors and he and Fijian Dive Instructor, Christine Riley, lead our Paradise PADI Dive Team.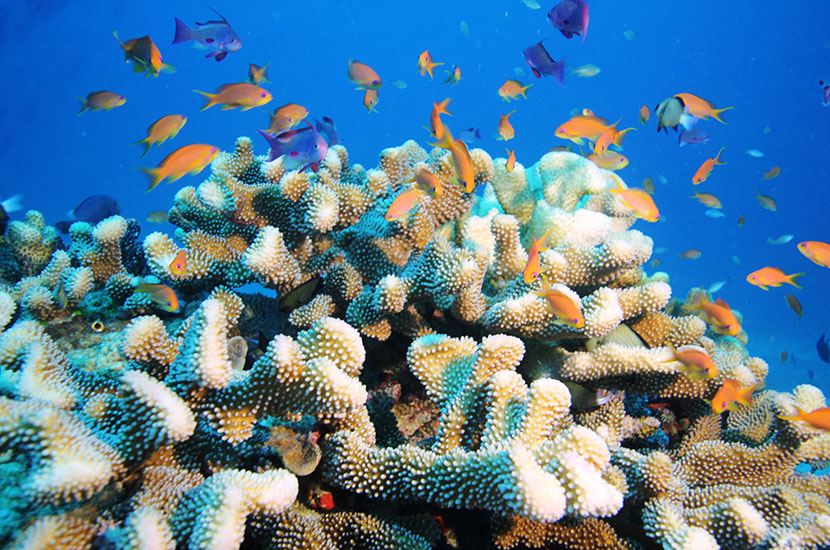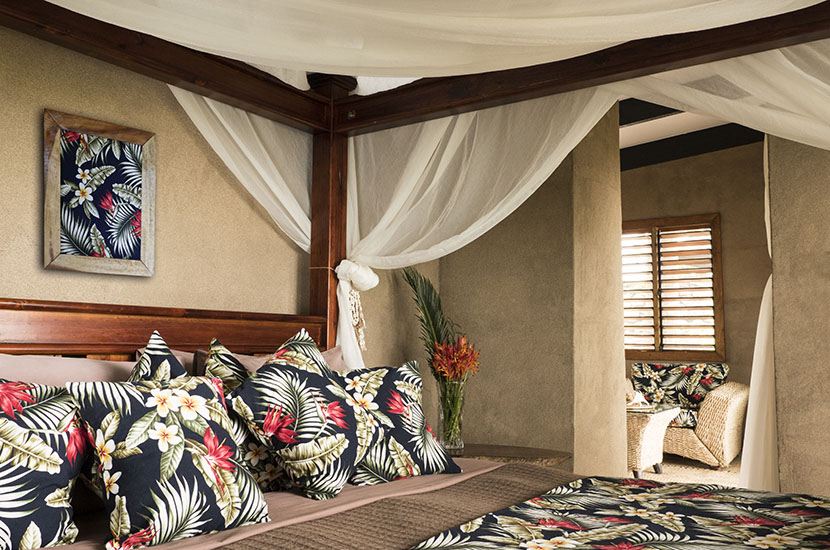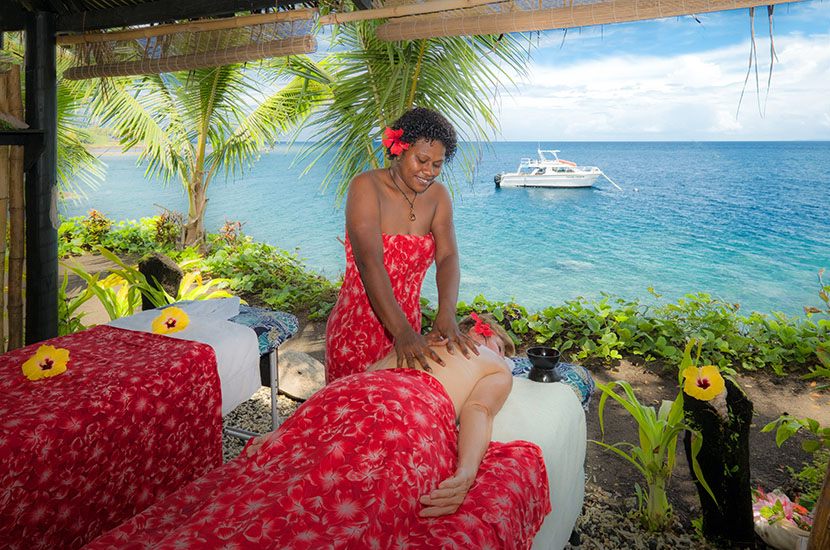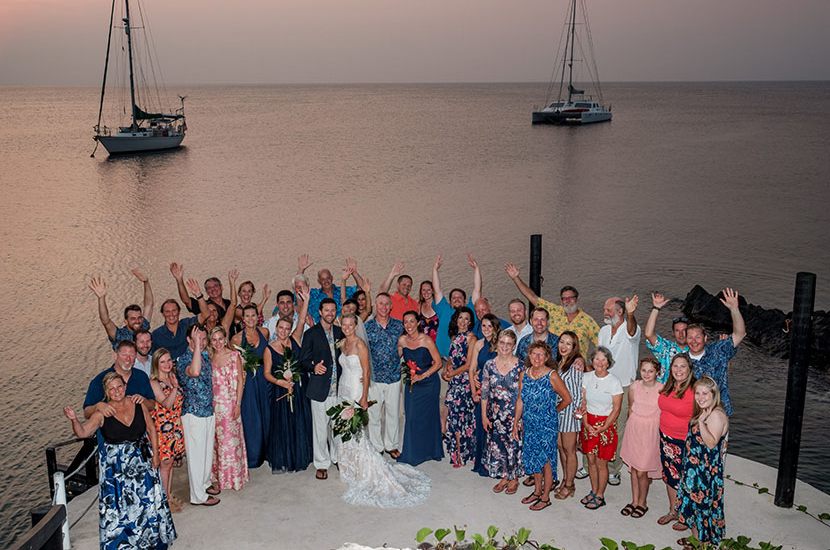 OUR
PACKAGES
Who wouldn't want to spend the holiday with their family in Fiji? Forget about hosting the traditional holiday in your home. Let our experts make this a holiday to remember by setting you up with one of our package holidays to Fiji. These packages include everything you need to make good memories with your family.#comebacktoparadise COMEBACK Special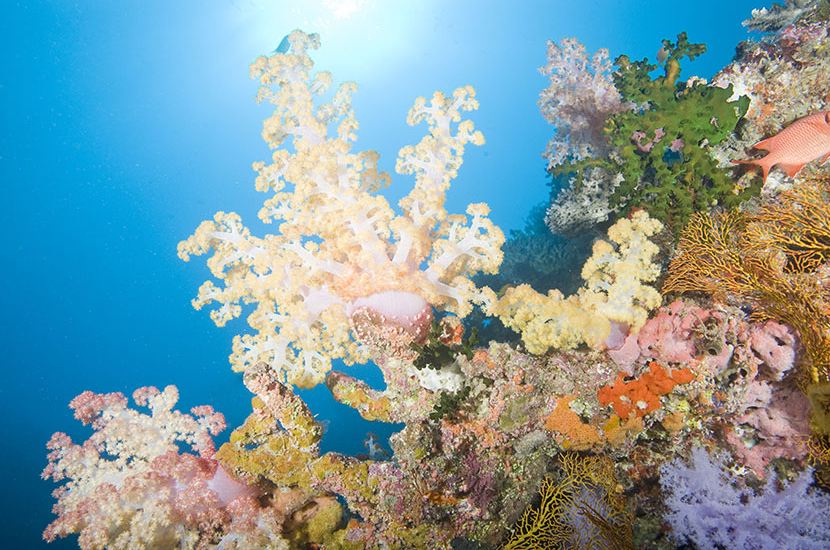 DIVE THE LEGENDARY RAINBOW REEF
Vuna reef is an amazing underwater paradise.Vuna reef is located on the southern tip of Taveuni island and is a purely magical place. It has more than 10 specific dive sites with its own special features and each attracting a variety of different marine life. A holiday in Taveuni without diving the Vuna reef is an incomplete vacation. Here you will find beautiful orange and pink corals that contrasts with its brilliant blue ocean water.
VIEW PACKAGES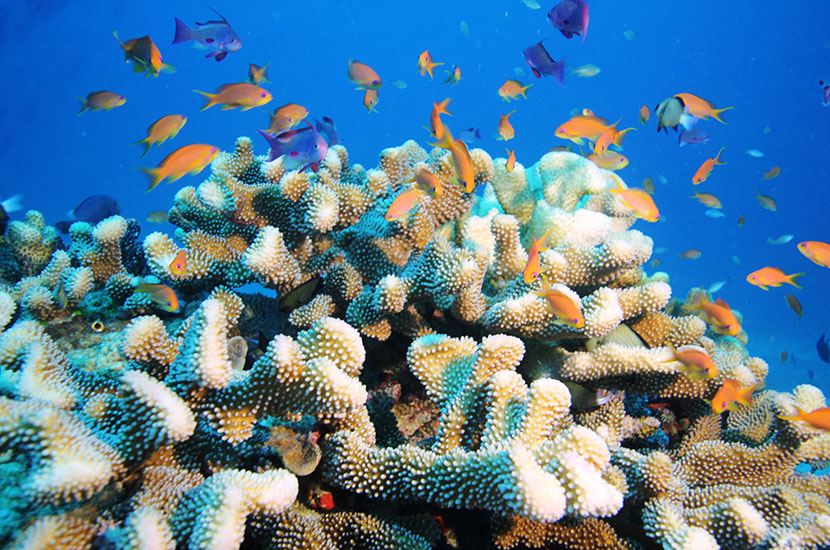 DIVE HARD CORAL REEFS ON VUNA REEF
Coral Reefs represent one of the world's most spectacular beauty spots. The mention of coral reefs generally brings to mind warm climates, colorful fishes and clear waters. However, the reef itself is actually a component of a larger ecosystem. They are the foundation of the marine ecosystem, housing tens of thousands of marine species. Many divers come to Paradise Taveuni just to witness the excellent soft coral blooms.
VIEW PACKAGES
Family Holidays to Fiji in 2023
Fiji is the perfect destination for a family holiday in 2023. With its stunning beaches, crystal-clear waters, and lush jungle scenery, Fiji is an ideal place to relax and explore. Whether you're looking for a romantic escape, an exciting adventure, or a family-friendly getaway, Fiji has something to offer everyone.
The best time to visit Fiji is during the dry season, which runs from April to October. During this time, the weather is warm and sunny, making it the perfect time to explore the beaches and jungles. The average temperature during this time is around 25°C, so you should pack plenty of sunscreen and sun hats!
The beaches in Fiji are some of the best in the world. You can spend days relaxing on the beach, snorkeling, swimming, or just watching the sunset. There are plenty of activities to choose from, including kayaking, surfing, and parasailing.
Fiji is also home to a number of great family attractions, such as the Fiji Museum of Natural History. Here you can learn about the history and culture of Fiji and explore the many different species of plants and animals that call the islands home. Families can also take part in a variety of activities, such as nature walks, bird-watching, and fishing. There are also several family-friendly resorts located around the islands that offer kid-friendly activities. Many of these resorts also offer special programs for children, such as arts and crafts, games, and swimming lessons. When planning a family holiday to Fiji in 2023, be sure to consider the cost of accommodation and flights. There are many different options available, ranging from budget hotels to luxury resorts. You should also plan to spend some time on the islands, as there is much to explore and enjoy.
No matter what your budget or interests, Fiji is sure to provide a memorable holiday for the whole family. With its beautiful beaches, stunning scenery, and amazing activities, Fiji is the perfect destination for an unforgettable family holiday in 2023.
When it comes to experts who can create your once in a lifetime vacation, we have a team of friendly staff members that can tailor a vacation just for you and your family. Our tour leaders, scuba instructors, kayaking experts, and many others will make sure fun and adventure fill every day of your vacation.
These professionals not only make sure you have a great time but also ensure your safety in all activities. You will learn the precautionary measures that should be taken for every activity. Our team is always available to help you plan and book the perfect vacation. Whether you are looking for a Fiji vacation for your family or a romantic getaway for a couple, our experts will help you with the details. You can book the perfect diving in Fiji vacations with us.
Are you thinking about getting married soon? Any couple would love to say "I do" on one of the beautiful islands. Our experts can host a wedding that once in a lifetime experience. Do you want a sunset setting for your special occasion? Let us know and we'll go right ahead and arrange it for you.
If a destination wedding is not in your plans, what about a dreamy honeymoon in Fiji? You can have a memorable trip without adding too much to your wedding budget. Planning the ultimate escape for the newlyweds is our specialty.
Who wouldn't want to spend the holiday with their family in Fiji? Forget about hosting the traditional holiday in your home. Let our experts make this a holiday to remember by setting you up with one of our package holidays to Fiji. These packages include everything you need to make good memories with your family.
Fiji Taveuni really is paradise! Varied terrain and perfect climate year-round make it the best place to vacation. The adventures and fun never end in Fiji. Any activity is better when set against the gorgeous Fiji background.
Package Holidays to Fiji for Culture & Cuisine
Culturally rich, Fiji is home to many interesting customs and traditions. Tourists enjoy observing and even participating in varied activities. A trip to Fiji is not complete without visiting the villages. A village visit immerses you in the culture as you interact with the locals. Don't leave without taking a hike into the Viti Levu Mountains to visit some of the villages. Here in the village taste the cuisine, and sip on some kava.
The food in Fiji is delicious, light, and good for you too. When you enjoy a Fiji vacation, you will easily find a healthy, tasty diet. With no extra spices added to the food, tourists rarely have problems adjusting to the new foods. Common foods include coconut, rice, bananas, taros, cassava, and many leafy veggies.
If you find the Fijian food tasty and wish to prepare the dishes when you get home, you can take the cooking classes as a part of your vacation. Learning to cook like the locals let you take some of Fiji home with you.
No one would believe how much adventure can be packed into cheap Fiji vacations! A kayaking adventure can be a one-day experience or extend for several days. You decide what you would like to do. We will plan the perfect kayaking package for you. The Yasawa Islands in the north are some the most popular waters for the kayaking experience
Kayaking is not just a fun time; it is a cultural experience. Native Fijians enjoy kayaking as well. Because they are surrounded by water on all sides, they use their kayaks as transportation. Get ready for the kayaking adventure that awaits you!
Trekking in the Fiji mountains lets you enjoy the dazzling scenery! Whether you are in Fiji for a honeymoon or family trip, vacations in Fiji is a must!
What are You Waiting For?
Our valuable guests enjoy their stay at our resort. Most come here for scuba diving and Fiji honeymoon packages. We guarantee that you will love our dives, the people, service, and facilities. Our staff members boast many years of people experience.
There are 5 reasons to come here and experience it yourself:
The Staff. Amazing. Extraordinary. Personal. Engaged. Caring.
Great Dive Resort. Everything is on-site and we go out daily on 4 Fiji scuba diving sites.
The Island. Take time to see the waterfalls and visit the other beaches on the island. Do a day trip island hopping trip.
Quiet. Our resort has enough accommodation for 30 people without it getting too crowded. Get away from the mass properties and islands here in Taveuni.
The Owners. Terri, Allan, and their kids are amazing – and really set the culture of the resort! We also cater to young kids and families as well so come along and book with us today.