Paradise offers a number of activities to our guests on a daily basis. If you are looking at doing something besides Scuba Diving or relaxing, don't worry, Paradise and Taveuni are full of adventures all around. If you're a thrill seeker why not try Wild Boar Hunting or jumping off waterfalls with some of the purest water in the world, Taveuni has it all. Looking at something a little more slow paced? We have just about anything to suit anyone's needs, from guided tours to frond weaving and lessons in speaking Fijian! At Paradise we will make sure you have the best time possible in this magical place. Don't forget snorkeling right outside the warm waters of Paradise is free to our guests!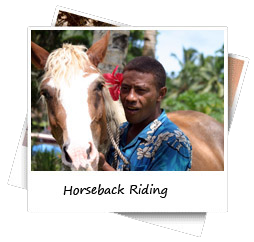 Snorkeling
Kayaking
Village Tours
Waterfall Trips
Mountain Treks
Fishing
Beach Tour – Vanua Levu Beach Trip
And much, much more…
Please click here for a full list of the activities and rates we have to offer in Paradise.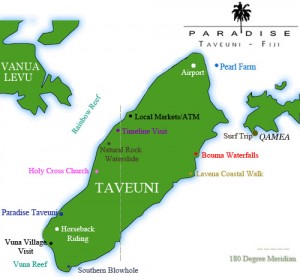 Click to Enlarge