Taveuni's nickname "Garden Island" applies not only to the landscape, but also to the underwater coral gardens. Taveuni is "The Soft Coral Capital of the World" and Paradise is in the heart of it – here you will experience some of the best diving in Fiji, if not the world.
Paradise Taveuni is the only resort on the island offering diving on pristine 'Vuna Reef' as well as the world renowned 'Rainbow Reef'. With over forty dive sites to offer, you won't visit the same site twice, unless you want to.
Many divers come to Taveuni just to witness the excellent soft coral blooms that occur when the current is running just right. The coastline around Paradise Taveuni has several dive sites on offer, many at Vuna Reef are sheltered from the prevailing island winds. After only a ten minute scenic boat ride from the resort, you will arrive at one of the best sites in the region, Coral Gardens.
Paradise Reef is the house reef of Paradise Taveuni, which is easily accessible by a giant stride entry, from the marina's jetty and can be dived on any tide and at any time of the day. Paradise is also home to "The Great White Wall".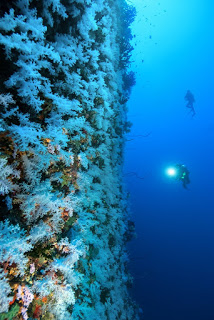 Divers from all over the world choose ParadiseTaveuni to experience the extraordinary formations of hard and soft corals and an abundance of fish life including Blue Ribbon Eels, Leafy Scorpion Fish, Reef Sharks, Rays, Turtles and even our own resident Cuttlefish.
Paradise now offers the Enriched Air Diver Specialty Courseand it's easy to see why Nitrox is so incredibly popular – longer decompression time means more underwater time, especially on repetitive scuba dives. You can typically stay down longer and get back into the water sooner. No wonder we are seeing many Paradise divers enjoying the benefits of Nitrox diving.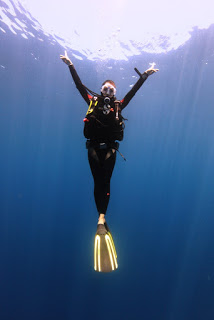 Look Our Scuba Divers! You are in for an underwater extravaganza!
We have extended our VERY POPULAR 50% Off Specials and we are delighted to offer you a selection of packages available.